This is just a very quick guide to show you the various tricks you can do with the Deltascape Runescape Private servers:
(THIS THREAD IS UNDER CONSTRUCTION)
Trick1:
Making yourself an administrator or player moderator:
Make an account on deltascape.


Go to "Source".


Go to "Characters".


You should see all the usernames you have made in notepad form.


Go in to the username notepad you want to make forum moderator or admin.


Scroll down to "Character Rights".


Change the 0 to a 1 to make that username a forum moderator (Silver crown), or change it to a 2 to make that user a administrator (Gold crown).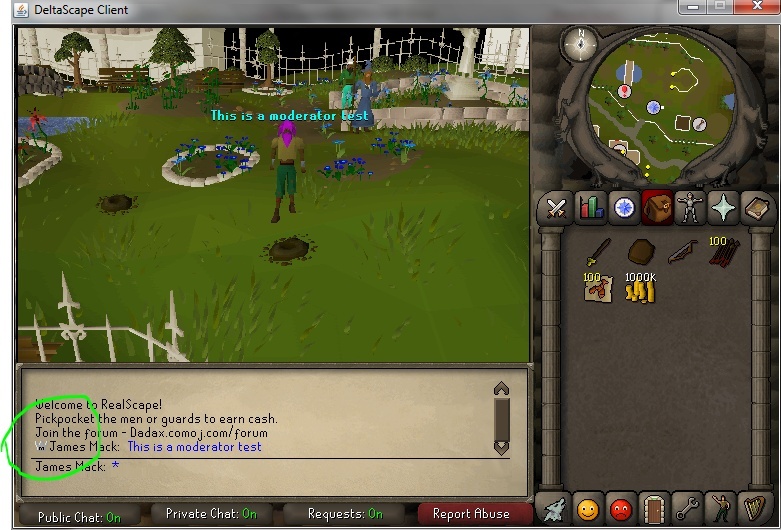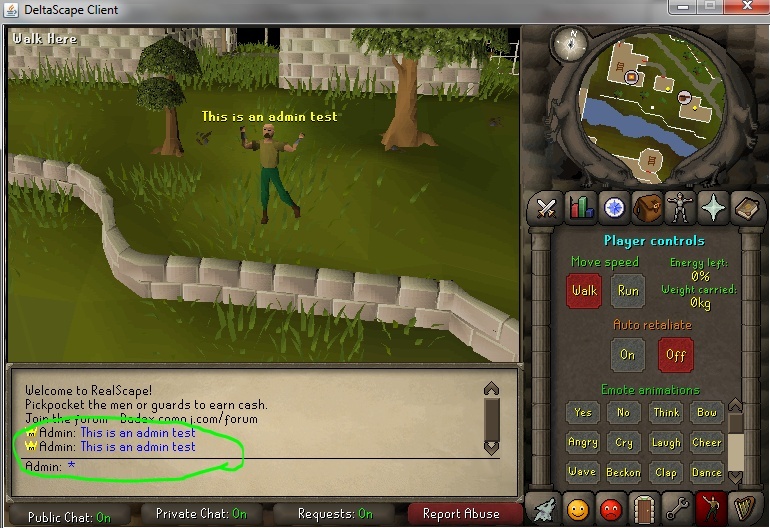 Trick2: Private Server Commands
To type commands, simply do :: and then the name of your command (Listed below) - you will need to be an administrator to use most commands. Please note that the <> are not part of the command.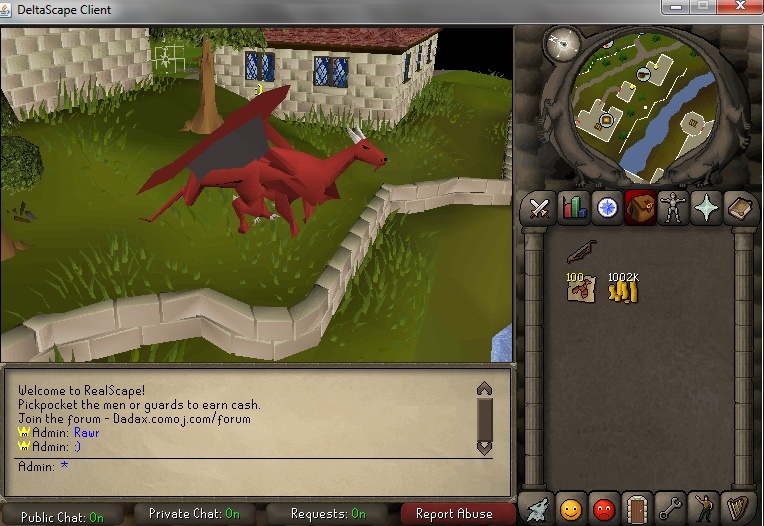 ::Bank
Will open bank.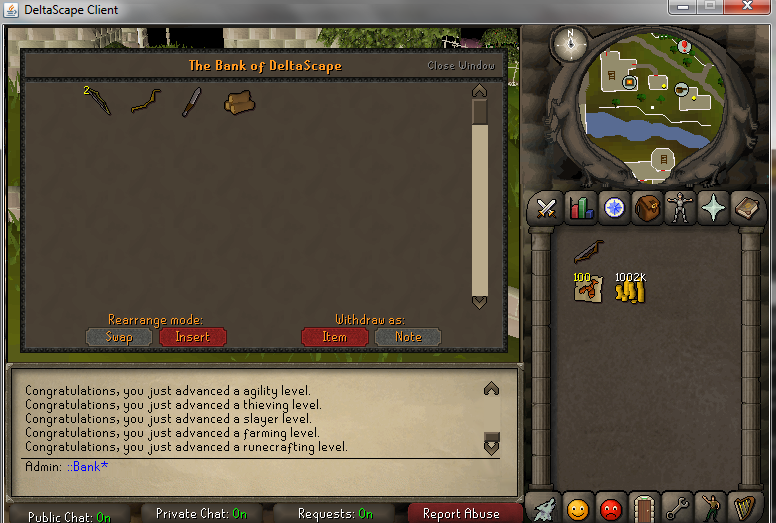 More content coming soon.....
I WANT TO ENTER GOTW #1